In every class there are hundreds of incidences of what we might call challenging behaviour. Often, it is not those you confront which make the difference but those you ignore. Behaviour expert Dr Bill Rogers explains the virtues of tactical ignoring.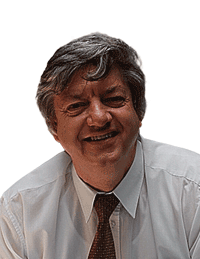 Dr. Bill Rogers
Bill is an internationally renowned behaviour management and discipline expert, with world-leading experience at every level of education.
Tactical ignoring is the teacher's conscious decision to ignore certain behaviour and keep the focus on the flow of the lesson, or on acknowledging and reinforcing good behaviour. For example when a child calls out, you ask them to put their hands up like the rest of the class. When you turn away you can see them muttering about what you asked them to do or rolling their eyes. Tactical ignoring is the best approach to these situations and avoid the least disruption to the flow of the lesson. Pupils' notice what the teacher does attend to, students who follow the rule, put their hand up and wait- and they often follow suit.
There are the primary behaviours which you must choose to recognize and deal with such as children calling out and causing disruption. Then there are secondary behaviours which are the irrelevant accessories, which often come with primary behaviours, for example the rolling of the eyes when the pupil is asked to do something. These secondary behaviours should be ignored, even though irritating they are not the primary behaviour which was first acknowledged.
The keys to tactical ignoring are
It is tactical, a skill that relevant particularly for the non-verbal behaviours pupils often exhibit on receipt of teacher correction
We should never tactically ignore any hostile, aggressive or potentially dangerous behaviours
We also do not ignore repetitive or disruptive behaviours
If a student is verbally rude then it should not be tactically ignored.
Join Dr Bill Rogers on his exclusive UK tour with Osiris Educational, with two exclusive training courses. For further details see /billrogers. Do not miss your chance to attend training with the world's foremost behaviour expert.