It's been so busy for everyone of recent. There is little time to look further into the future. The uncertainty of the pandemic has caused us to put both our long-term and short-term plans on hold. However difficult it may be, working towards those long-term plans will continue to benefit us, both personally and professionally. That's where the 3 horizons model comes in.
Professor John West Burnham, a teacher and consultant in education leadership, talks about The 3 Horizons. How we can adapt our goals strategically to fit in with national standards. "GCSE results are increasing every year by around 1%" John says. Although steady there is still a huge gap to fill. By introducing the 3 Horizons into your school's leadership programme, you can answer some really tough questions. Preparing to arrive at those goals towards the end of the pupil's school life.
1.
What are the fundamental goals that will help your school improve their overall performance?
2.
What can we do to help our pupils reach those goals?
3.
Do we know what we want for our students?
The success of the 3 horizons model resides in the clarity of the future. We all prepare future goals daily. The short-term goals could be daily task list, whereas long term goals will include a mortgage or payment plan.
The 3 horizons model is about using all these plans to benefit the way your school teaches. Turning your pupils 'what do you want to be when you grow up' dreams into a reality.
The 1st Horizon
This is now. What are we setting ourselves this week, month etc.
The 3rd Horizon
This is looking further into the future. What do we want to achieve in 5-12 years time.
The 2nd Horizon
This is exploring. This is thinking about how we can reach our goals.
The 3 Horizons model can be applied to our everyday lives as well as our teaching methods. Implementing this could make a big impact on your school. Changing the criteria will help us close the gap to focus on achieving real lifetime goals. The way we teach will reside around the pupils wants and needs.
Now is the time to begin a new strategy. The past year and the upcoming ones will prove that the world is more than capable of adapting during trying times. Schools have now implemented Hybridization. Teaching online and in the classroom. The way a classroom is set up, where pupils are sitting and what uniform they have on are no longer factors in a child's ability to learn. It is now about teaching for the raw reality of the everyday.
1.
How can I help this young person reach their long-term goals?
2. How does the pupil learn the best?
3.
Can my management skills improve in order to create the best learning environment?
These are the questions we need to be asking. The tough subjects we need to be touching on.
All these questions and more will be discussed at The World Education Summit.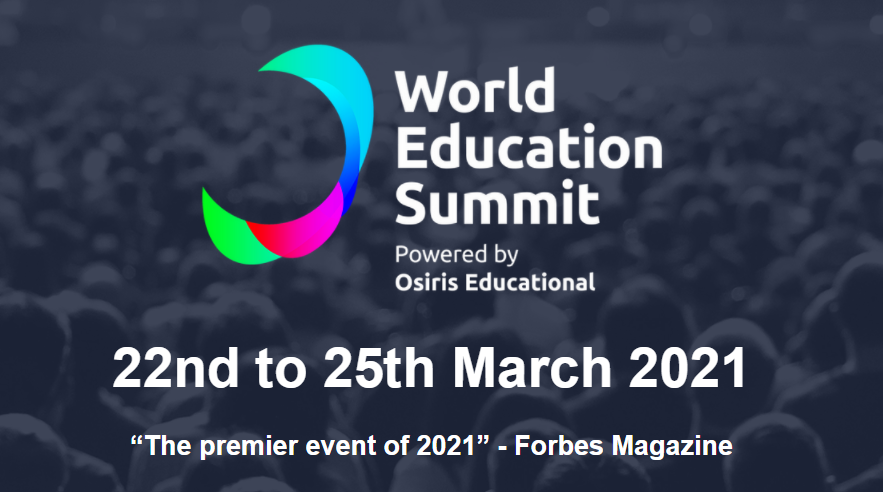 Click here to find out more about the education professionals that will asking these tough questions.
Click here to read more about Hybridization.