The Osiris Mindsets Programme (OMP) is a flexible intervention that aims to place growth mindsets at the heart of whole school policies and pedagogical practice. It promotes improvement throughout the school by changing the culture and language of teaching and learning.
The programme is based on the 40 years of research into mindset theory by Professor Carol Dweck of Stanford University.
The Theory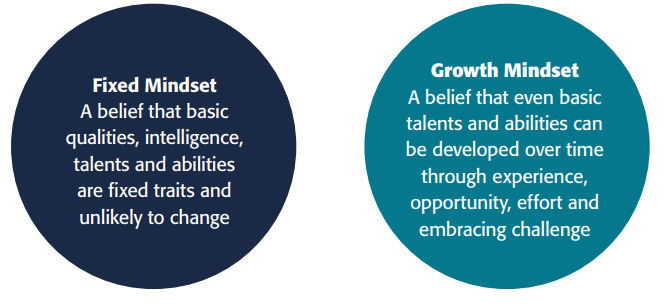 Dweck argues that if all students could be moulded into a growth mindset, it would create motivation and increase productivity, as well as enhancing relationships and inspiring students to monitor and analyse their own learning.
Designed by Professor Barry Hymer and his team of highly skilled and experienced consultants, OMP translates Professor Carol Dweck's internationally acclaimed research into educational practice, using a robust combination of presentational input and facilitated action research enquiries.
For more information about our Mindsets programme, download our Growth Mindsets brochure here.
Interested in attending a course on mindsets? Click here to see the latest course, presented by the UK's leading expert in Growth Mindsets, Steve Ingle.