We had the privilege of watching Professor John Hattie and Peter DeWitt at last week's 2020 Leadership Conference, in London. We were joined by a group from the Academies Enterprise Trust and they've shared with us their highlights from the day. Here's what they had to say…
"It was an honour to meet with so many engaged AET leaders who asked many important questions and are looking to have a serious impact on the learning environment in their Academies" Peter DeWitt
It was a special week for AET leaders. On Tuesday 3rd March, 33 had the privilege of listening and working with Professor John Hattie and Peter DeWitt – exploring Leadership 2020 and how the science of leadership is changing practice. The Golden thread throughout the day was 'know they impact' – evaluative thinking and evaluative questions to move leadership on.
"John Hattie's 'know thy impact' resonates spectacularly in all areas of teaching but it is particularly prevalent when talking about Leadership. Couple this with Peter DeWitt's instructional leadership and the art of becoming an inspirational leader is one I wish to aspire to." Mark Reilly, Greensward Academy
"A very valuable and inspirational conference, which left me with a lot to think about and want to bring back into my school." Rebecca Walker, Tamworth Enterprise College
Be unusually Brave
The power of the collective is key. We need to hear the teacher think, hear the child think. Both John and Peter looked at transformational v instructional leadership, around 85% of leaders are engaged with transformational leadership yet it has a significantly lower effect size than instructional – so why? Peter said sometimes you need to cross between the two – depending on your circumstances, something I truly believe. Too often in education we engage with the binary debate of either / or which is not healthy or useful to truly nurture and develop remarkable leaders. We as leaders need to be brave and ensure those that we lead can also have permission to be brave. Be clear about what success looks like and see errors as the opportunities to learn.
"I was left inspired to one day run my own school and know that it is okay to make mistakes and learn along the way." Prab Govender, Kingsley Academy
Discover what is possible
How often do we focus on learning rather than issues? How are you perceived by others?
John said we should as leaders focus on high probability strategies and not debate the wrong stuff, adding that we don't need any more evidence in education – we need to get smarter at translating and implementing it and evaluating impact. A mixture of theoretical and practical ideas and questions posed. Peter's slant was very much about unpacking what the research says and translating it – creating practice from theory. Discovering what is possible for us as leaders, in our academies, in AET.
'An insightful, thought provoking and precious opportunity to meet with and listen to one of the most globally renowned educationists speak about the most effective strategies to drive change and positively impact the quality of education for our learners and future leaders. I have been left with a wealth of precious ideas to digest and implement in my own practice and within my Academy. Thank you for the opportunity!' Mariam Altaf, Aylward Academy
"Their views on research-driven initiatives and teaching practice was insightful and gave me lots to think about – I'm keen to further reflect on their research, theories and strategies to provide positive impact on teaching and learning practice at Westerings." Adam Stainsbury.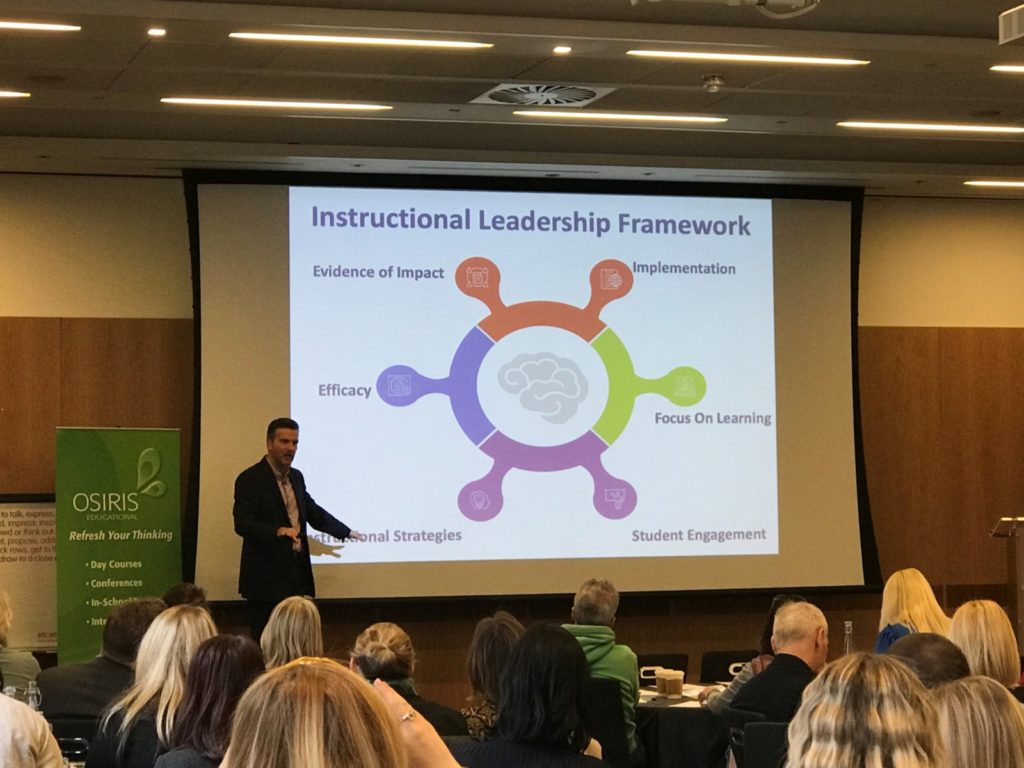 Push the limits
Throughout the day we were all pushing the limits on our thinking, inspired and cognitively translating into our realities. John and Peter were gracious with their time and we were privileged to have a closed AET session at the end of the conference. Our remarkable AET leaders were inspired, engaged and asked some very insightful questions in our closed session. Peter and John gave their time freely to help and support our leaders. The questions AET leaders prepared were answered honestly and with challenge. Pushing our thinking and providing us with some ideas to consider collectively as OneAET.
"As teachers our time is precious and we have to know that what we are doing will lead to positive outcomes for our pupils. To gain more insight and understanding into John Hattie's research and what drives him as an individual was fantastic. His passion for research and driving educational policy at the highest of levels combined perfectly with DeWitt's practical strategies from challenging circumstances he has faced during his years leading in education. It was an incredible privilege to be granted a private audience with AET staff and was a great reminder of how important it is for all of our leadership decisions need to be centred on evidence and impact". David Doy, Richmond Park Academy
This was a day where our vision, mission and values were truly lived and experienced – a unique opportunity that rarely comes along in someone's career.
"The chance to listen to world leading authors was invaluable and has inspired the next generation of leaders in one of the largest multi-academy trusts. I felt honoured to listen and soak up the wealth of experience so that I can transfer this into my own, and our whole staff, practice. Such a fantastic opportunity!" Louise Pinnell, Newington Academy
Remarkable leaders create the environment and empower remarkable teachers and create the culture for each and every child to be inspired to choose a Remarkable Life.
"The session was an inspiration. To speak one on one with educators whose work I've admired and studied for so long was a real gift. I find myself asking more questions, seeking to understand before being understood and have more of a vision of the kind of school leader I am (and will strive to be). They were both so generous with their time and advice, to think that my teaching network now includes John Hattie and Peter DeWitt is beyond what I could have expected when I started this NPQSL journey." Alexa Pinner, Richmond Park
Be open to learn. Hear people think. Be informed. Be connected. Know thy Impact.
Written by Anne-Marie Duguid, AET Learning and Development Consultant